Introducing the 2022 INFINITI QX50 Autograph: Must-Know Facts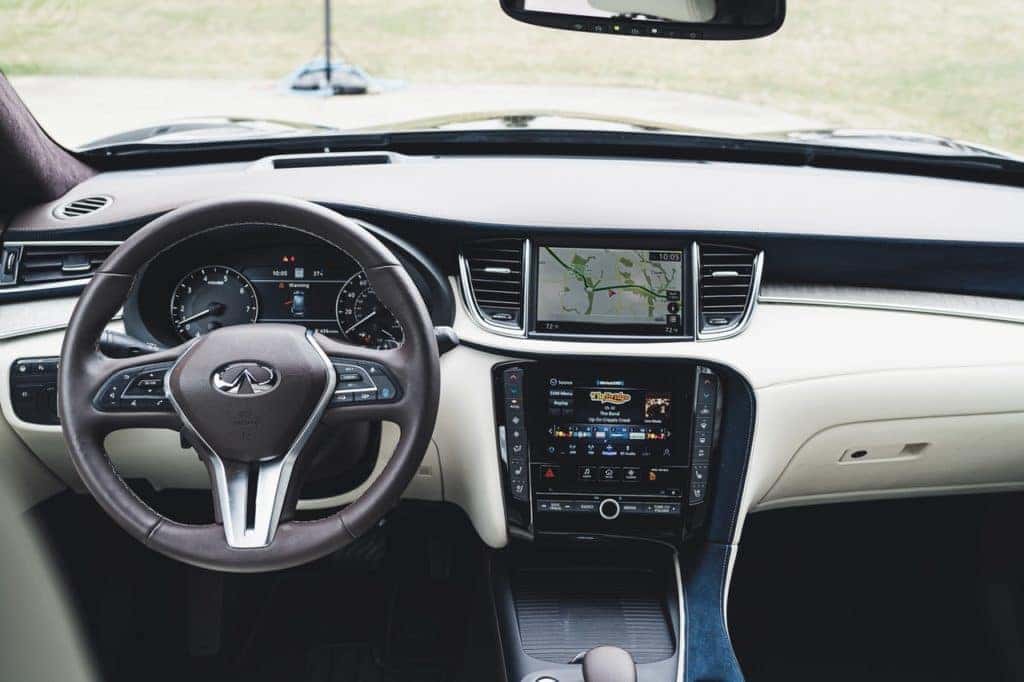 The INFINITI QX50 Autograph version 2022 is a well-designed compact crossover that offers customers many standard safety features. It is roomy, smooth to drive, and starts at a reasonable price. If you plan to buy an SUV soon and are considering this brand new model from INFINITI, this article will enumerate the must-know things about this vehicle.
Top 4 Facts to Know About INFINITI QX50 Autograph
It Has Impressive Gas Mileage
One of the reasons most people opt to buy this vehicle model is that it has an impressive gas mileage of 24 miles per gallon (MPG) in the city and 31 MPG on the highways. If you are the type that drives a lot, this is a great feature to have.
The most crucial thing to know is that its combined mileage of 27 MPG is on par with its rivals. In fact, it is even considered better than most of them. Rival models like the Acura RDX and the Cadillac XT5 have a combined gas mileage of 24 MPG, while the Audi Q5 has 25 MPG.
It Has Excellent Brakes
Aside from its great gas mileage, this vehicle also has excellent brakes. If you want quality brakes for your car, the 2022 INFINITI QX50 Autograph will definitely stop when you need it to stop.
Here's how that is possible:
Has 13″ front rotors

Has 12.1″ rear rotors

The initial bite is sharp

Does not lose stability (even under a hard brake)

Quality braking progression

No major brake fade (even if used for a long time)

Has automated emergency braking

Has brake assist

Has front ventilated rotors, and more
The Interior Looks Ravishing
If you want a classic-looking car interior you'll be proud to look at every day, you will love the 2022 INFINITI QX50 Autograph's cabin. This vehicle features a modern cabin made of high-quality materials. Furthermore, convenience and comfort are the top priorities for its interior, which any vehicle owner would genuinely appreciate.
The dashboard is sculpted for a gentle touch, and its instrument panel is clear with easy-to-read (and non-glare) dials. It's also spacious, with the front and the second row can each comfortably seat three people.
It has heated front seats with seat memory. You can even get leather seats as an option. Its existing onboard hands-free communication option and a wireless cell phone hookup are perfect for important communication while on the road. You'll also enjoy using the leather-wrapped, adjustable, and heated steering wheel and the illuminated vanity mirror for the driver. It's a dream come true for many car owners.
Experience Good Quality Ride
The best thing about this car is its suspension setup and tuned to be softer. When you drive this car, it will absorb most of the bumps and potholes you will interact with, giving you a smooth and comfortable ride. Whether you drive fast on the highway or drive slowly, you'll experience a pliant ride.
Conclusion
Buying a car can be nerve-wracking when dealing with a highly-regarded brand. If you are one of those who is looking forward to buying a good car in the next few months, it would be advantageous to consider purchasing the INFINITI QX50 Autograph. You'll undoubtedly experience a smooth and quality ride when you drive it. You'll also love the interior and its advanced perks. It's a car worthy of buying for a reasonable price.
If you have more questions about this vehicle, you can talk to your local INFINITI dealer or go to the company's website to get more information about this vehicle. If you are ready to purchase and are looking for INFINITI cars for sale, visit us at Markham INFINITI. Here, we thrive on helping Richmond Hill drivers find their next new INFINITI vehicle.