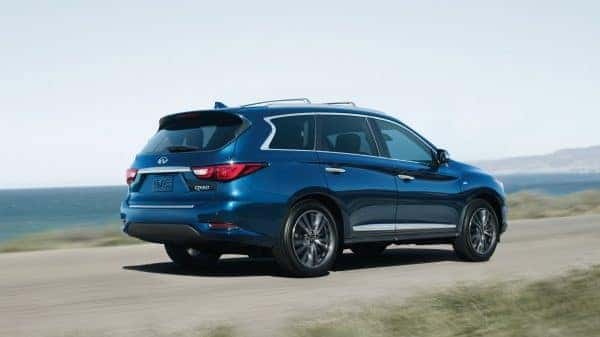 3.5L V6 DIRECT INJECTION ENGINE
Exhilarating power. Exceptional fuel efficiency. The QX60 lets you have it all with an impressive 3.5-litre V6. Built to get the most out of every drop of fuel, it can reach up to 12.5 L/100 km in the city and 9.0 on the highway. Made for drivers, it also delivers 295 horsepower, and up to 270 lb-ft of torque. With a maximum towing capacity of 5,000 lbs, you can take more with you when it's time to get away.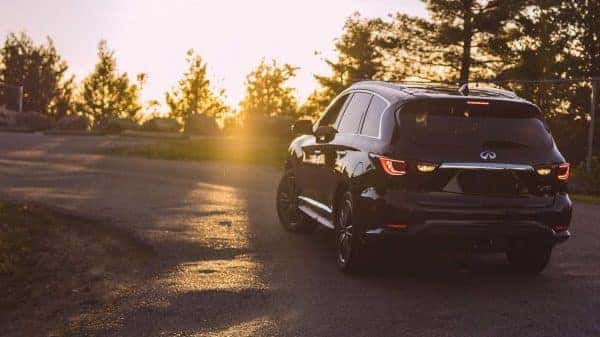 INTELLIGENT ALL-WHEEL DRIVE
Travel confidently on any terrain, with standard Intelligent All-Wheel Drive. When driving conditions are normal, it sends full power to the front wheels for a quick, agile response. When roads are slippery, it redirects up to 50 percent of the power to your rear wheels for more traction. Paired with the QX60's speed-sensitive power steering, it's everything you need for a steady, controlled ride.