Which INFINITI vehicles can tow?
Interested in purchasing an INFINITI that can meet your towing needs?
Towing capabilities vary from vehicle to vehicle. It's important to know which vehicles can tow and how much they can. It's important to keep in mind that your INFINITI was designed to carry passengers, and you shouldn't tow over the recommended vehicle limit. Doing so can lead to damaging the braking, steering, drivetrain, and other systems.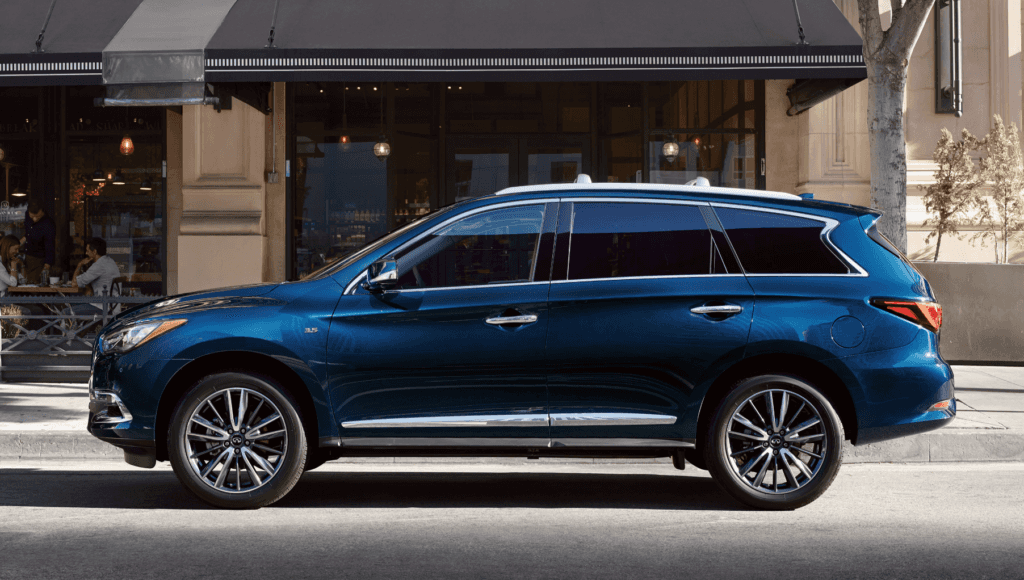 If you find that you will often be towing, we recommended the following vehicles based on their engine size and transmission: 
QX80: The QX80 brings the power with its 5.6-Litre V8 Engine with VVEL, DIG™, 400 HP, 413 LB-FT. The maximum amount an INFINITI QX80 can tow is 8,500 lbs. The towing capabilities of your vehicle may be affected by the amount of passengers and cargo load. The QX80s engine has your back with the engine protection mode to reduce the chance of damage, for example, if the coolant temperature becomes too high from towing a trailer. Do not use the MOD system when towing a trailer. The MOD system performance will be limited depending on environmental conditions and surrounding objects. 
QX60: The INFINITI QX60 offers a 3.5 Litre V6 Direct Injection Engine with 295-HP and 270 LB-FT. The maximum amount an INFINITI QX60 can tow is 5,000 lbs. The high fluid protection mode will protect your engine if the fluid temperature becomes too high when you're towing a heavy load. If you are towing a trailer or a large object, INFINITI recommends checking your CVT fluids every 96,000km and change if necessary. It is also recommended not to use the MOD system when towing a trailer with the QX60. The performance of the MOD system will be affected by surrounding objects and/or environmental conditions. 
QX50: If you would like to tow with your QX50, you must use a towing package (Tow Hitch Receiver); failure to do so will damage your vehicle. With the towing package, the QX50 can tow up to a maximum of 3,000 lbs. Please do not use a Lifestyle receiver to tow a trailer as it is not equipped to handle. If you plan on towing a trailer with your QX50, you may require more frequent oil and filter changes. INFINITI also recommends not to tow your new vehicle within the first 805kms. 
INFINITI cations that you do not tow a trailer with the following vehicles: Q50, Q60, Q70, QX30, or the QX70 2WD cars. 
If you would like more information on towing, please contact us at (905) 752-0881. You can check out our vehicles listed above here.